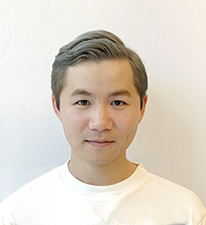 Hi! I am Ting. A Wellington-based Hong Kong digital designer. 
I see myself as a multimedia and human-centred designer, and strategist. I believe design should determine the form of output, not vice versa, so over the years I consciously exposed myself to new knowledge, skills and technologies. Though my creative practices cover various forms of graphic design, my passion lean towards UX design and strategy creation. I like exploring the interactions between a thing and the unconscious minds of people.
I was born and raised in Hong Kong. 
After finishing my business degree in City University of Hong Kong, 
I spent another two years at College of Creative Arts, Massey University to study visual communication design which is my true calling. 
I am also slowing building up my photography collection on instagram recently, please don't forget to click the button on the left to check it out as well!

Any job opportunity would be much appreciated, feel free to leave me a message, thanks!